How the CFO defines their role in Technology Decision Making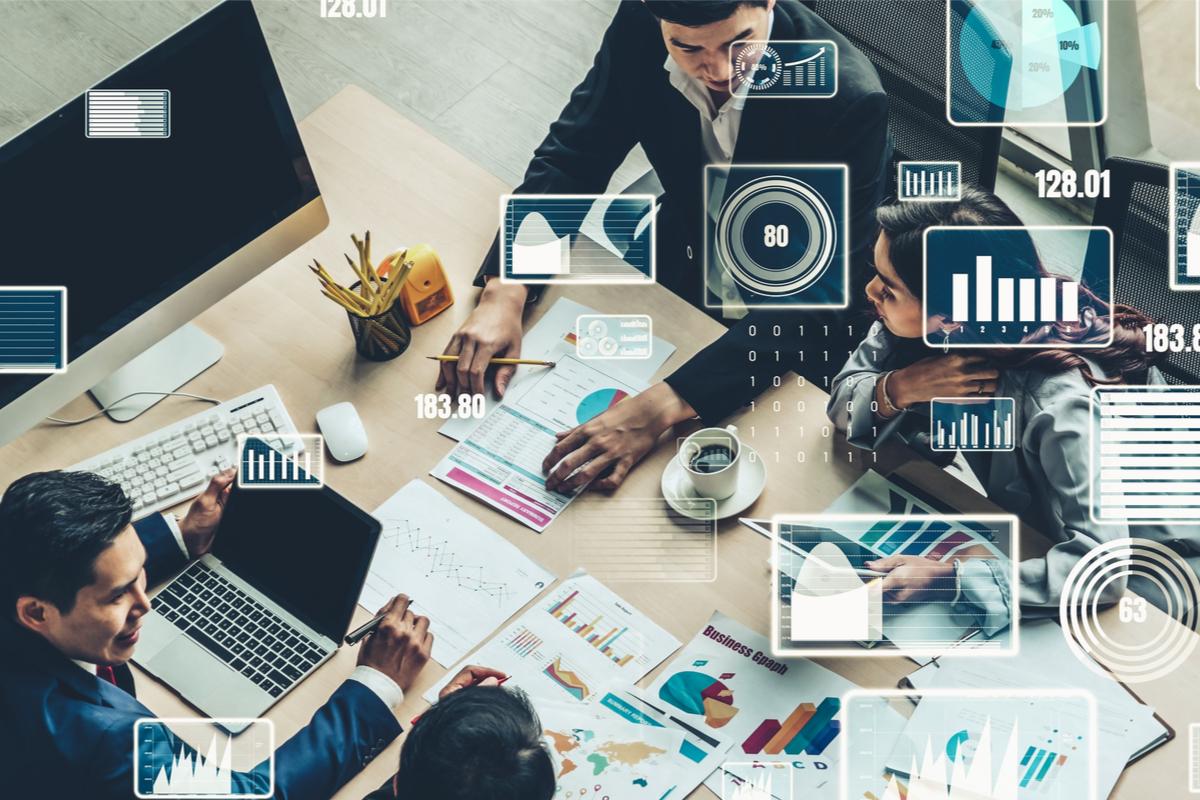 Historically, a CFO focuses on compliance, reporting, cash flow management, budgeting, and similar internal aspects of the organization. However, with technology impacting more business functions, CFO roles and responsibilities are changing too. A CFO has to play an essential role in technological decisions, as they impact the business\' bottom line. The CFO is no longer in the supporting cast for these decisions. Let us look at how the CFO can navigate this change seamlessly and be a key player in the significant technological changes happening within a business.
The CFO and their team should be early adopters of innovative technologies. Many modern and futuristic software solutions are available in the market to help companies digitize their financial systems and processes.
These new systems can help automate tasks related to general accounting, compliance, and foreign exchange transactions. Additionally, they can utilize Artificial Intelligence (AI) to better identify trends, use predictive analytics for better forecasting, and do a lot more.
The modern CFO will evaluate these solutions and implement the ones beneficial for their department and organization.
The digitization cost for a business varies and may include a significant upfront investment. A CFO should consider a longer time span to assess the ROI for these technological investments. In addition to its impact on the top and bottom line of the business, a CFO should also look at the impact this new technology will have on other factors while evaluating its ROI.
Additional benefits of digitizing the business include a boost in employee productivity, time saved due to task automation, enhanced process efficiency, ease of carrying out tasks and increased employee satisfaction. A more holistic approach to assessing the value of a digital transformation includes extending the ROI calculation to 4 to 5 years and is the right way to determine the ROI for these major technology decisions.
Understandably, the CFO is more of a numbers guy than a tech nerd. However, with technology becoming increasingly critical to the business, the CFO must remain abreast of advancements and innovations.
It is not necessary to know the ins and outs of how the technology functions; however, the benefit to the finance team and the organization should be clear. The latest solutions have business-wide applications and tightly integrate with the finance function. They serve as a backbone to create an intelligent enterprise that makes data-driven decisions in real-time.
Learning about them now will help the CFO create a data-driven, financially strong, and intelligent digital enterprise. Educate yourself about the technology and find ways to utilize it to benefit you and your company.
The new-age CFOs cannot work in silos. They have to collaborate with other C-level officers and other departments. The CFO has a broad understanding of requirements and shortcomings across different business functions. They have to use that knowledge to create an integrated approach, share their insights with other C-suite personnel, and actively participate in defining the strategic way forward. A modern CFO should help the CEO by bringing together the different pieces of the organizational puzzle. They can move in the right direction by collaborating and communicating with each other as a team.
It is a well-known fact that a "Leader is as good as their team." A CFO needs an excellent team to make their vision into reality and bring across impactful enterprise-wide transformations. This team should have cross-functional capabilities. It may require the team members to have additional skill sets beyond traditional accounting and finance knowledge. They may need to understand data analytics, IT, product development, and other diverse fields to carry out their job in the best possible way.
The new age CFO needs a team of skilled professionals that is efficient and adept at implementing decisions. Also, the CFO needs to equip the team with resources that will assist them in executing the plan successfully.
Finally, a modern CFO has to leverage technology to grow the business and further strengthen their position in the market. Technology is a vital medium for achieving goals and is a tool that creates a positive impact.
If your business wants to adopt the best technology solutions to support your Salesforce and boost your revenue, contact the friendly experts at Softype. Our team will help you identify the solution that best fits your needs. A complimentary demonstration of the technology will also be provided.
Softype is a global provider of cloud business automation solutions and an experienced enterprise consulting provider to medium and large enterprises. With offices in the US, Philippines, India, and Kenya and remote delivery and support capabilities, our friendly experts provide Softype clients with the help they need, no matter their geography.
Softype, a global Oracle NetSuite Solution Partner, successfully completed more than 400 NetSuite Enterprise Resource Planning (ERP) implementations in the previous 18 years. NetSuite, the original cloud ERP system, is the solution of choice for organizations requiring the ability to pivot with the rapidly fluctuating economic conditions of recent years. In addition to NetSuite, the Softype team also specializes in workflow automation technologies and integrations for the Wholesale Distribution, Retail, Education and Light Manufacturing industries, partnering with StoreHub Cloud Point of Sales (POS) systems, Workato integration and automation services and BeatRoute sales force automation software.
Softype combines practical solutioning with expert service, thus maximizing our clients' investments in their business automation solutions. We have the friendly experts who can help guide your team through its digital transformation. From mutual discovery to understanding your requirements and implementing the solution, we will support you every step of the way.
For further information, reach out to us at info@softype.com or call us at +1 650 488 4412 (Global), +632  7216 5582 (Philippines), +91 22 4087 1095 (India), and +254 720 940 174 (Africa).
About Author