Managing your Supply Chain under the New Normal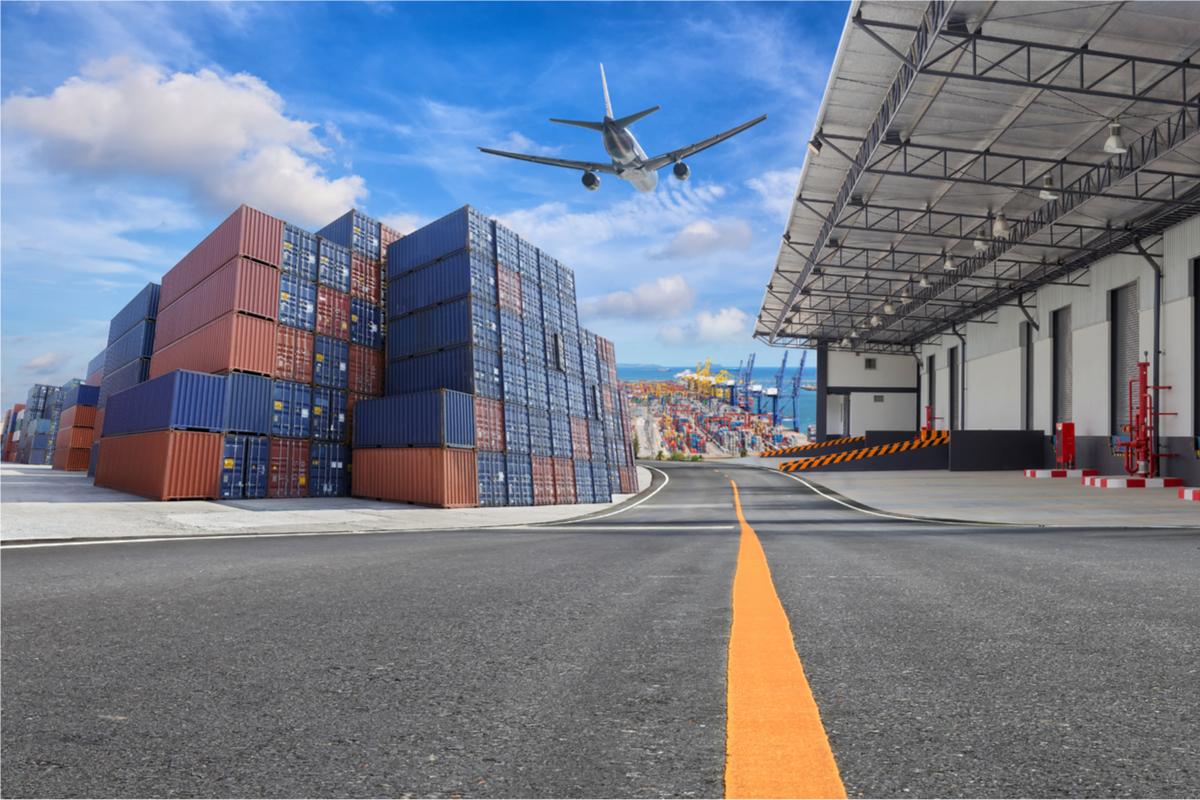 The pandemic disrupted the global supply chain. China was the world\'s manufacturing hub prior to the outbreak of CoVID-19. The virus outbreak and its subsequent spread has severely impacted the global supply chain exposing its many vulnerabilities and has had a massive economic impact.
All businesses realized that a change in the supply chain processes during the new normal is the need of the hour. This blog discusses some of the steps businesses can take to better manage their supply chain in the new normal.
1. Supply Chain Diversification
Post-pandemic, global industries and companies realized that putting all their eggs in one basket was risky. It is important to look for alternatives to minimize operational risks. It is also important to ensure that quality and costs are not compromised when diversifying the supply chain.
Also, all necessary materials should be available at a reasonable price to match previously set benchmarks. Supply chain diversification is the key to success in the future. Companies need to identify players in the global market who can fulfill their requirements and help them offset the risk that arose due to uncertainties in the supply chain during the past couple of years.
The pandemic has acted as a catalyst for companies to adopt technology at a faster rate. Companies need tools to foresee challenges and mitigate risks. This is possible only if they have access to data that can provide actionable insights.
Many ERPs and CRMs are technically proficient in providing these insights to stakeholders, helping them make data-driven decisions from anywhere and at any time. Also, the use of artificial intelligence and machine language helps them forecast better and manage stocks efficiently. New age ERPs can track goods at each stage of the supply chain and also automate various mundane tasks.
It's imperative that businesses reinvent their operations and processes by taking advantage of various technological advancements like cloud technology, IoT, robotics, predictive analytics, etc.
3. Enhance Customer Experience
Customers also moved to digital mediums since physical mediums were either no longer safe or were just not available. Businesses had to follow their customers and make their presence felt online. This meant creating new processes to meet customer demands.
Businesses had to provide a better customer experience using multiple touchpoints. At the same time, the customer purchase process had to be seamless and hassle-free. Now these changes are here to stay. Businesses will have to make sure they meet these benchmarks and, if possible, create new ones to lure customers.
The pandemic made businesses realize that they now have to manage a distributed workforce. To do this, they have to equip their employees with tools that will help them communicate better and boost their productivity in a scenario where employees are spread across different geographies.
This is true even for workers on the shop floor and other parts of the supply chain network. They need to provide them with tools and design processes that will help them work efficiently and effectively.
Many companies are also bringing in more contractual and part-time employees. It provides them with the flexibility to add to the existing workforce whenever required, at short notice to achieve targets on time.
5. Contingency-based Inventory Plan
During the pandemic, most goods were in short supply or went out of stock due to high demand and hoarding fearing future uncertainties. Although these were extraordinary circumstances, businesses realized that they would have to closely look at their inventory management strategies. They need to have a contingency plan in place to avoid similar situations in the future.
It is imperative for companies to effectively manage their inventory to prevent acute shortage of supplies. They will have to balance their inventory management plans so that there is no shortage of goods and also ensure that stock doesn't just remain unused in their warehouses. 
The pandemic has to be considered by businesses as an opportunity to analyze their supply chain and work on solutions that will avoid such resource crunch in the future.
If you are looking for a solution to manage your supply chain and considering digital transformation, get in touch with experts at Softype.
Softype will help you find ways to optimize your supply chain management processes by providing real-time visibility to inventory management, streamlining business processes, and eliminating unnecessary time-consuming actions.
Softype is a global provider of cloud business automation solutions and an experienced enterprise consulting provider to medium and large enterprises. We have more than 15 years of successful experience with ERP system implementations, business process consulting, and integration. We have offices in the US, Philippines, India and Kenya.
We have been a Solution Partner for Oracle NetSuite, the original and leader cloud ERP, since 2004. We have successfully assisted more than 400 clients across 25 countries and four continents over the past 17 years. Besides NetSuite, our company has expertise in workflow automation and integration for the WD, Retail, Education and Light Manufacturing industries. We are partners of StoreHub Cloud POS and Workato for integration and automation for different enterprises.
We do not just build things/spaces or create software. Our focus is practical solutioning coupled with expert service delivery of software projects to maximize our clients' investments in business automation solutions that they undertake. We partner with them to deliver the promise of success.
For further information, reach out to us at [email protected] or call us at +1 650 488 4412 (Global), +63 917 173 6625 (Philippines), +91 2240871095 (India), and +254 720 940 174 (Africa).
About Author