10 Points to Consider when Selecting a Business Automation Platform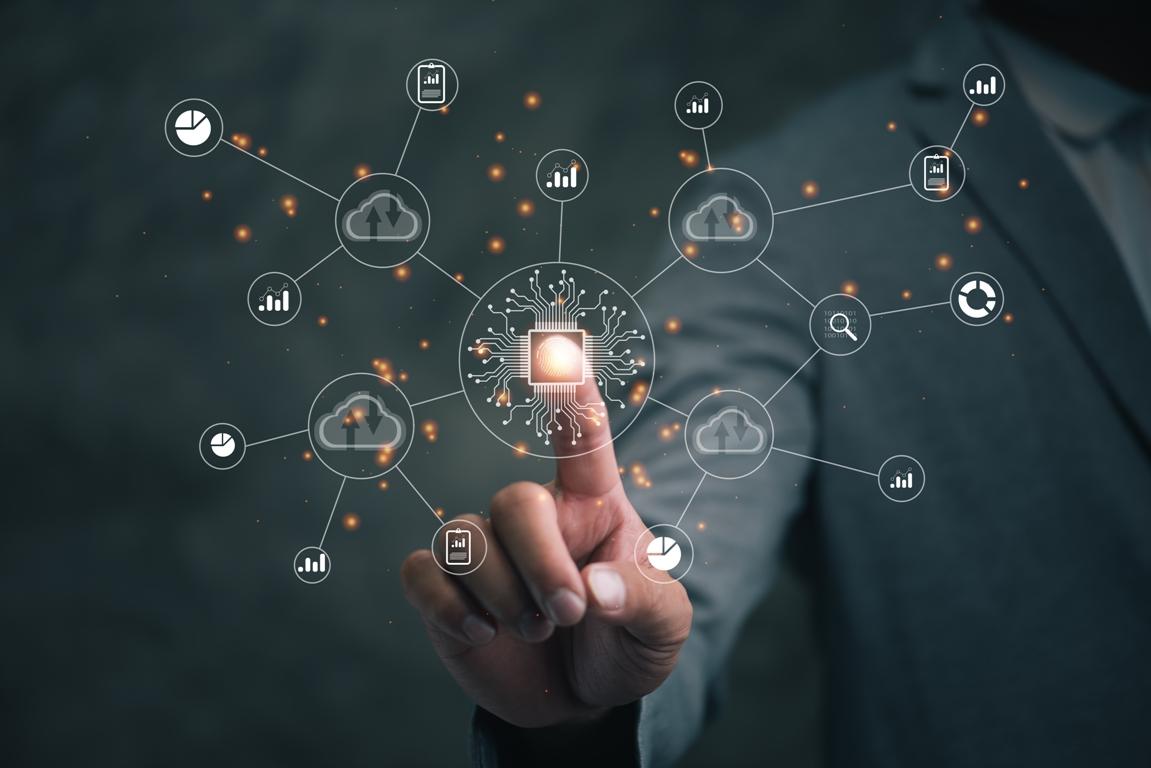 Digital transformation is the need of the hour for businesses to thrive in today's highly competitive market scenario. Companies are constantly working on improving their efficiency and productivity. A business automation platform helps companies achieve this.
What is a business automation platform?
A business automation platform is a business-wide solution, adopted by companies to streamline their business processes. Such a platform enables companies to react quickly to market demands thus helping them deliver a good customer experience.
A business automation platform can be very advantageous to a company. Let us look at the top 10 points a business should consider when selectinga business automation platform.
1. Automation helps improve productivity
A business automation platform, as the name suggests, helps companies automate various routine activities. It frees up employee time spent on performing mundane tasks. Employees can then utilise the available time to focus on other, more essential tasks.
Automation allows employees to increase efficiency, focus on innovation and contribute towards the overall growth of the company.
2. Centralized System increases ability to identify and respond to problems
A business needs to get information from all its departments to function effectively. A business automation platform can make this process easier and more efficient. It is implemented company-wide and ensures integration across all the business functions.
A centralised system provides stakeholders with a complete view of what is happening within their company. It helps them identify any challenges/concerns quickly. Stakeholders can therefore address these concerns on a priority basis and make swift decisions to rectify them.
3. Real-time data provides a key to real-time insights and analytics
Most companies today are currently using or are planning to shift to cloud-based business automation platforms. The most important advantage of these cloud-based applications is ability to capture, track, monitor, and provide access to data in real-time.
In a digitally-driven business scenario, data is the key. A cloud-based ERP that is used as a business automation platform provides decision-makers access to company-wide data with just a couple of clicks. These platforms allow users to create/generate reports for data analysis. It provides them with real-time insights and helps them stay on top of things.
Having said that, business automation platforms are highly secure. A user can access the system only if she/he has appropriate access rights as authorized by the company. Users can be assured that their data is safe and cannot be accessed by anyone who is not authorized to do so.
4. Business systems with anytime-anywhere access are essential
Acritical aspect of cloud-based software is its ability to provide employees data access through a browser usingthe internet. As everything is hosted on a cloud, users can work from anywhere. This is essential in current times as more and more businesses have a distributed workforce operating from multiple locations.
Solutions built for the cloud provide almost 100% uptime and round-the-clock support services which enable users to work at any time from wherever they are. It makes sure that the work is not affected even if the employees are spread across different geographies and are operating in different time zones.
5. Better accuracy and less scope for human error
Many companies use spreadsheets for capturing and maintaining data. Since multiple people enter data on these sheets, there might be confusion about the latest version. Manual data entry increases the chances of human error. A zero missed in financial data or an order placed late might have a negative impact on the bottom line of the company. Tracking these mistakes in multiple spreadsheets wastes time and resources.
Business automation helps minimize delays caused due to human error, eliminates need of multiple encoding steps, and removes worker fatigue associated with spreadsheet workflows.
For example, let us consider a retail business that has already implemented enterprise/automation software. A business automation solution takes care of multiple aspects of inventory management, vendor management, supply chain, financials, etc. It helps the company understand market trends, forecast demand and manage supply accordingly. With everyone logging into a single system, it becomes easier to review data and view updated information in real time.
6. Reduce overhead going forward
For a cloud solution, the service provider is in charge of maintaining and securing the system implemented. They have dedicated teams of experts who manage the solution 24*7. If companies had to have an inhouse team for this kind of work, they would have to recruit staff with specific skillsets, give them the necessary resources and support, and manage server back-ups and other infrastructure costs. This can be very expensive for individual businesses.Moreover, in case of a technology change, all these systems would have to be replaced/updated to ensure optimal functioning with the resulting investments required for infrastructure upgrades.In time, certain employee skills will also become obsolete. It is easier for any company to use cloud software and outsource toimplement business automation through a specialized service provider (whose core function is to help companies with automation), thus reducing added costs and efforts. Once implemented, a good implementation partner will see to it that the customer is trained and develops expertise to do more and more on their own.
7. Support multi-location operations
Today's best automation platforms help businesses manage data, information and communications for multi-location set-ups with ease.Integrated cloud solutions enable each location to manage their processes and data while providing visibility of these to the head office.
Relevant stakeholders can have a complete overview of each of these locations in real-time. Changes in compliance and regulations per location can be handled in a smooth, hassle-free manner. This feature can help companies manage their finances, keeping in mind the foreign currencies, exchange rates, corresponding location-based taxes, and other location-specific regulations.
Each business or industry has certain specifications which are unique and native to it. It should be possible to personalize the business application software, as per a company's needs and challenges. This flexibility is critical as it will have an overall impact on the usability of the solution.
Even if the software used by itself does not provide all the functionalities required by the company, it should have integration capabilities with other software that can provide these features or functionalities. Today's software must have easy-to-understand and easy-to-use functionalities.
Ease of use, on the integration front, is key when evaluating a new business automation platform because almost every company will need more than one solution to run their business. Make sure that what you are considering has well-defined APIs and multiple integration methods, native to the application.These features can be used with other systems to minimize costly and difficult-to-find professional services that are in short supply.
Another critical reason to choose a business automation platform is that it can scale as businesses grow. Scaling the solution as the business evolves should be hassle-free and quick. Today's solutions are comparatively less costly to scale according to company requirements as compared to legacy systems (older on-premise or supplier-cloud driven computing software and/or hardware that is still in use). Make sure that the solution you invest in, is able to move from shared to dedicated infrastructure in case the business grows a lot.
10. Complete customer profiling is a must for today's sellers
A lot of Software as a Service (SAAS) solutions come with an integrated CRM, i.e.,a rich customer relationship management functionality. Not only do all companies need to store customer data in a single system, they also need to be able to slice and dice this data to know everything about each customer.
A CRM oriented solution allows companies to understand purchase trends, create multiple promotional campaigns customer by customer,and produce personalized offers. It can assist sales and customer service personnel to serve customers better. They can access historical data in just a couple of clicks. It can also help them resolve any customer queries or grievances efficiently. Make sure that the automation solution platform you choose has good CRM for your type of business.
Implementing a business automation platform is an important decision for a company. If you are considering going for a business automation platform or wish to switch from the current one, you can speak to the experts at Softype.
_________________________________
Softype is a global provider of cloud business automation solutions and an experienced enterprise consulting provider to medium and large enterprises. We have more than 15 years of successful experience with ERP system implementations, business process consulting, and integration. We have offices in the US, Philippines, India and Kenya.
We have been a Solution Partner for Oracle NetSuite, the original and leader cloud ERP, since 2004. We have successfully assisted more than 400 clients across 25 countries and four continents over the past 17 years. Besides NetSuite, our company has expertise in workflow automation and integration for the WD, Retail, Education and Light Manufacturing industries. We are partners of StoreHub Cloud POS and Workato for integration and automation for different enterprises.
We do not just build things/spaces or create software. Our focus is practical solutioning coupled with expert service delivery of software projects to maximize our clients' investments in business automation solutions that they undertake. We partner with them to deliver the promise of success.
For further information, reach out to us at [email protected] or call us at +1 650 488 4412 (Global), +63 917 173 6625 (Philippines), +91 2240871095 (India), and +254 720 940 174 (Africa).
About Author