How A Modern Education ERP Reduces Costs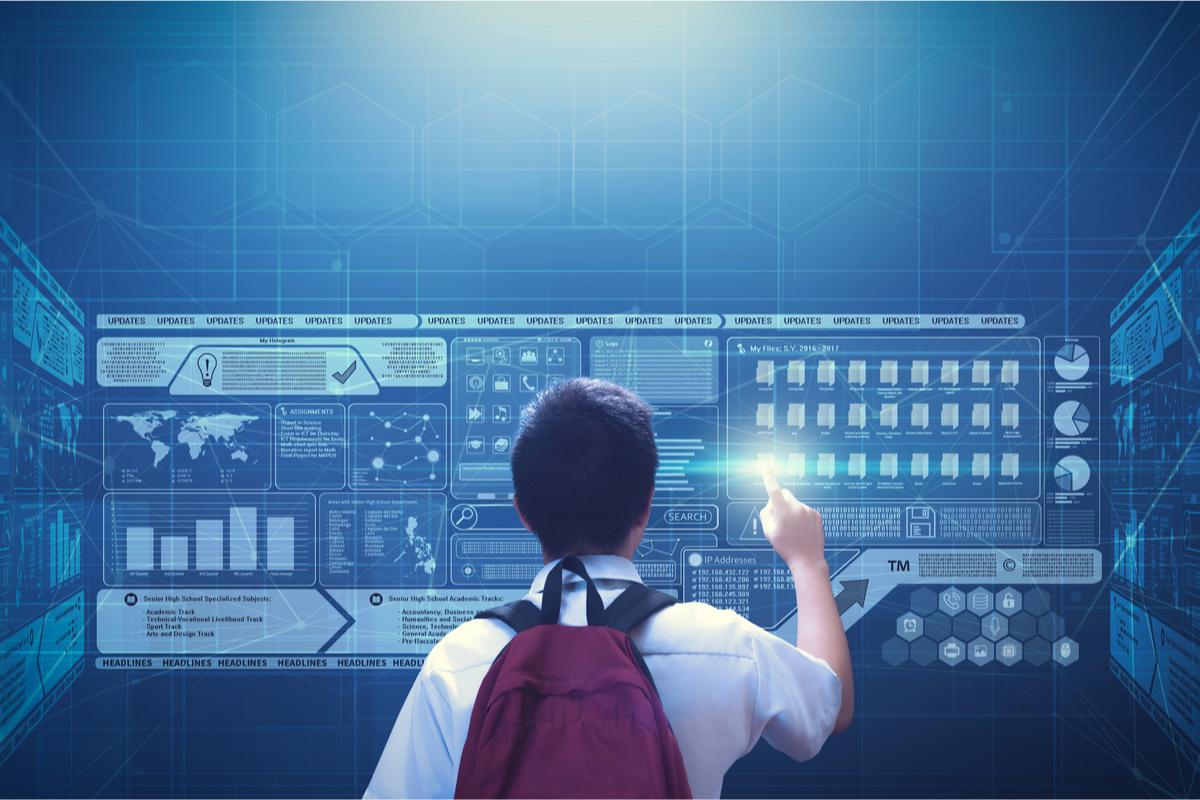 Educational institutions around the world often have limited budgets, spending only after careful deliberation. Prioritizing the teaching process first, investing in systems to support their school or university takes a back seat. In fact, many organizations make little or no investments in technology due to concerns about its cost. Unfortunately, many of them are missing an opportunity to help their students by leveraging technology to reduce costs overall, costs that can be reallocated to the learning process for their students. A modern education ERP provides technology that benefits the school and its students holistically, improving not only staff and teacher productivity but also enhancing communication between parents, students, school, and administrators.
A modern education ERP is a school management system that offers a complete suite of applications to support the educational institution. It includes functionality for student information management, finance and accounting, admissions and registration, academics, and student-teacher-parent communications. In addition, a modern education ERP offers advanced reporting and analytics tools.
This blog shares how a modern education ERP can help educational organizations save money by leveraging the advantages of the technology.
Reduces reliance on paper
Effecting a digital transformation for the school, an education ERP reduces costs associated with paper documents. This reduction in costs includes the reduction in purchase of paper itself as well as the associated reduction in time needed to work in a paper driven system.
Departments in educational organizations may use paper for their administrative and academic operations. Although many organizations digitized, a lot of data is still handled manually using pencil and paper. Student information is important so the records and files can take up entire rooms.
An education ERP stores all this data and reduces the cost of procuring paper. More significantly, school personnel can execute student record searches in seconds instead of hours, improving their productivity and allowing them to focus more attention on their students, parents, and other stakeholders.
In addition, schools can use an education ERP to automate many of their manual processes. For example, they can set up automatic payment reminders for parents or students who have outstanding balances.
Automates the payment process
An education ERP reduces costs associated with collecting student fees by reducing manual data entry errors and staff time needed for maintaining a paper driven system. Also, the education ERP can be integrated with the school's banking system so that payments process automatically.
Collecting fees is a critical process.It includes monitoring fees paid, setting up and sending timely reminders for balances due, and sending fee receipts. When performed manually, these tasks are tedious, time-consuming, and cumbersome. Also, utilizing manual data entry for posting of sensitive information, such as student payments, is prone to errors that can lead to parent and student dissatisfaction.
The time required to post fee payments and recognize them properly in the accounting system is another challenge. As the school grows and opens additional satellite locations, the problem worsens.
Automatingfee collection, reminder notifications, receipts, bank deposits, and ledger postings, the education ERP reduces costs and frees up time for the school's administrators, faculty, and staff to focus on the core mission of the school, educating its students.
Enhances Vendor Management
An education ERP helps automate tasks across different departments, including vendor management activities. Schools can use the system to create a master vendor list and track vendor performance. This enables schools to quickly identify and address any issues with their vendors. The system also provides workflowswhich routetimely purchasing reminders to the correct party so that the school can take advantage of purchase discounts, thus freeing up more funds for the school to utilize in its core educational mission.
The education ERP improves management of faculty schedules and class assignments. With the system, schools can create master class schedules and track faculty availability. This helps ensure that classes are properly staffed and that faculty members are teaching their assigned number of classes.
Controls examination costs
An education ERP reduces grading and reporting time associated with examinations and improves the communication of grades and reports to parents and students.
Schools spend considerable time and resources conducting examinations and reports. Based on them, an education ERP can create a more secure testing environment along with better communication of grades to students and parents. Instead of paper reports, grades are communicated electronically in near real-time.
Manual errors in grading diminish as well, reducing the time spent on misunderstandings and enabling teachers to allocate more time to teaching and less time to resolving potential conflicts.
In addition, administrators can quickly and easily run reports on student performance or other areas of interest. This allows for more informed decision making about how to best improve the educational process.
Enables accurate statutory reporting to authorities
The modern education ERP includes compliance for statutory reporting. This consists of tax nexus and other filings required by government agencies. By automating these processes, the education ERP helps schools avoid penalties and save on compliance costs.
The education ERP also provides a central repository for all the school's data. This can be used to generate reports on demand, ensuring only the most up-to-date information is available. All this data can be accessed from a single platform, making it easy to find the needed information in near real time.
Improves decision making with real time insights
Education ERPs come with in-built business intelligence / reporting tools. In addition to out of the box reports designed for the institution, including the statutory reports discussed earlier, these tools allow users to customize existing reports and create new ones. With a modern educational ERP, users require no programming knowledge to customize or create new reports; everything is easily accomplished with the education ERP's user interface. The reports enable school administrators, executives, and owners to access a real time view of their entire school including communications, teaching, and financial aspects. A parent portal provides up to the minute communication with parents and students concerning enrollments, waitlists, exams, and fees. A teacher portal includesclass schedules, teacher and student assignments, and disciplinary records. Financial reports cover budget and fund accounting, purchasing and disbursements, revenue recognition, fixed assets, and treasury, taxation, and banking.
By providing business intelligence to school executives, the education ERP provides a means to easily determine the financial condition of the school and to optimize it for the learning processes. Decision makers can quickly adjust to changes in student payments, enrollments, over booked and under booked teacher schedules, and other unforeseen events.
Other capabilities of the modern educational ERP include better vendor management, timing procurement requests for best pricing, and streamlining financial processes.
Money saved by implementing an education ERP can be re-invested into the school, allowing it to invest savings in its core mission of providing best-in-class education to its students.
Softype is a global provider of cloud business automation solutions and an experienced enterprise consulting provider to medium and large enterprises. With offices in the US, Philippines, India, and Kenya and remote delivery and support capabilities, our friendly experts provide Softype clients with the help they need, no matter their geography.
Softype, a global Oracle NetSuite Solution Partner, successfully completed more than 400 NetSuite Enterprise Resource Planning (ERP) implementations in the previous 18 years. NetSuite, the original cloud ERP system, is the solution of choice for organizations requiring the ability to pivot with the rapidly fluctuating economic conditions of recent years. In addition to NetSuite, the Softype team also specializes in workflow automation technologies and integrations for the Wholesale Distribution, Retail, Education and Manufacturing industries, partnering with StoreHub Cloud Point of Sale (POS) systems, Workato integration and automation services, and BeatRoute sales force automation software.
Softype combines practical solutioning with expert service, thus maximizing our clients' investments in their business automation solutions. We have the friendly experts who can help guide your team through its digital transformation. From mutual discovery to understanding your requirements and implementing the solution, we will support you every step of the way.
For further information, please reach out to us at [email protected] or call us at +1 650 488 4412 (Global), +63 917 173 6625 (Philippines), +91 22 4087 1095 (India), and +254 720 940 174 (Africa).
About Author