5 Advantages of Technology for Non-profits and NGOs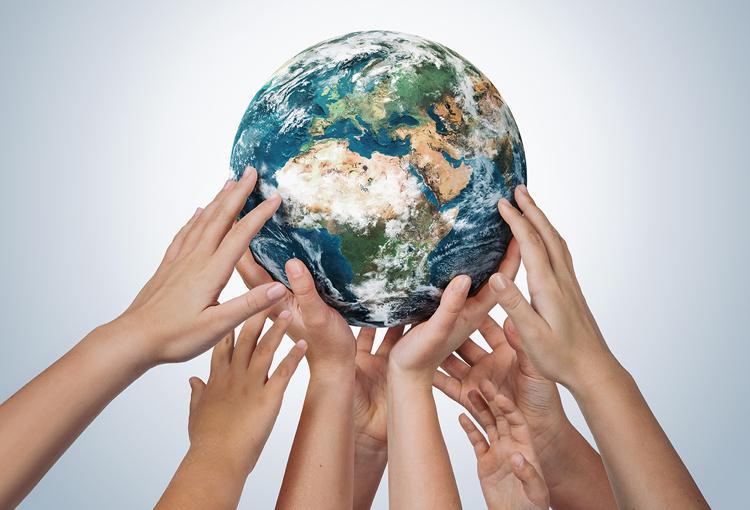 Non-profits and Non-Governmental Organizations (NGOs)are increasingly looking for ways to improve services provided as well as creating an impact in their society. Seeking to grow and expand, these organizations have taken a cue from the for-profit corporations with the goal of achieving comparable efficiency gains, thereby supporting the growth of their mission.
Donors want non-profits to communicate openly and demonstrate their effectiveness, but many of these organizations often do not take advantage of the digital tools at their disposal that would help them do so. Sophisticated data collection and analysis resources are more accessible and affordable than ever, but despite the size and influence of the NGO sector, it lags other sectors in adopting modern technology.
By making the best use of technology, non-profit organizations can operate more efficiently and cost-effectively. Technology for NGOs benefits the organization, the volunteers, the employees, and other stakeholders/donors.
One of the ways charitable organizations can effectively and strategically capitalize on technology is through investing in an ERP solution like Oracle NetSuite.
NetSuite for Non-profits is a cloud-only suite of the Oracle family of business systems. It allows the organizations to manage their entire end-to-end operations with a single, flexible, and powerful business application — integrating NGO accounting, fundraising, Constituent Relationship Management (CRM), Enterprise Resource Planning (ERP), project management and other functions. With more than two thousand non-profit client organizations, NetSuite has a deep understanding of the industry and the many challenges it faces.
Using NetSuite for Non-profits, organizations can benefit in the following ways:
Decreased costs
NetSuite makes life easier for not-for-profit organisations and charities by unifying their key data in one single solution –including fundraising, accounting, CRM or donor management, stock, ecommerce, and customer/donor portals. NGOs of all sizes are eligible for a base donation of NetSuite's Social Impact solution with no-cost activation. Beyond the base donation, organisations can access solutions for grant accounting, Charities Statement of Recommended Practice (SORP) reporting, and budgeting. Every solution has special Social Impact pricing that is deeply discounted from standard pricing.


Improved efficiency
When non-profit employees and volunteers work in manual, paper-based, and non-digital ways, they end up spending time on administrative work instead of direct service and community impact. Using NetSuite's unified system, NGOs can improve operations by seamlessly integrating development and fund accounting for a single version of the truth. This helps eliminate manual processes and free up valuable resources to pursue programs that better serve their mission


Expanded Reach
Typically, non-profits try to reach and serve as many people as they can. NetSuite for Non-profits makes it possible to expand organizations reach through the NetSuite One World capability. This feature enables global consolidation and rollup of multiple entities, affiliates, and locations in one system.


Mitigated Risk
Non-profits have a responsibility to protect information collected from members or donors and NetSuite can help them do that. NetSuite has put in place measures that reduce the risks of hacking and increases data security, thus decreasing the loss of valuable information. Standard security features include strong encryption, role-based access controls, and effective password policies. Additional layers of protection, such as multi-factor authentication, application-only access, and IP address-based restrictions further improve data security. To top it off, data is automatically replicated and backed up all day, every day, so users can share information and insights quickly and effectively across the organization.


Increased revenue/donations
Solid reporting and feedback are at the core of providing the right information to donors/stakeholders. In fact, some donors may cut donations by up to 10% or more if the organization does not provide clear, transparent information on the impact of their activities. Using NetSuite reporting and analytics, organizations can track multiple layers of finance and constituent data, then display dashboards and reports all pointing back to the original KPIs that organizations have worked to identify. Sharing these reports with donors to communicate the impact of an organization's mission, increases the likelihood of more donations.
Softype: A Reliable Oracle NetSuite ERP Partner
With more than 18 years of experience as an Oracle NetSuite solutions partner, Softype will, on your behalf, negotiate the best terms Oracle has to offer. Rest assured that Softype's team of experts has both the technical expertise and service ethic you need in an Implementation partner.
To learn more about how the friendly experts at Softype can help you navigate the NetSuite Social Impact program to support your organization's mission, please reach out to us today.
Contact us at [email protected] or call us at +1 650 488 4412 (Global), +63 917 173 6625 (Philippines), +91 22 4087 1095 (India), and +254 720 940 174 (Africa).
About Author