7 Must-Have Features for a Food & Beverage ERP system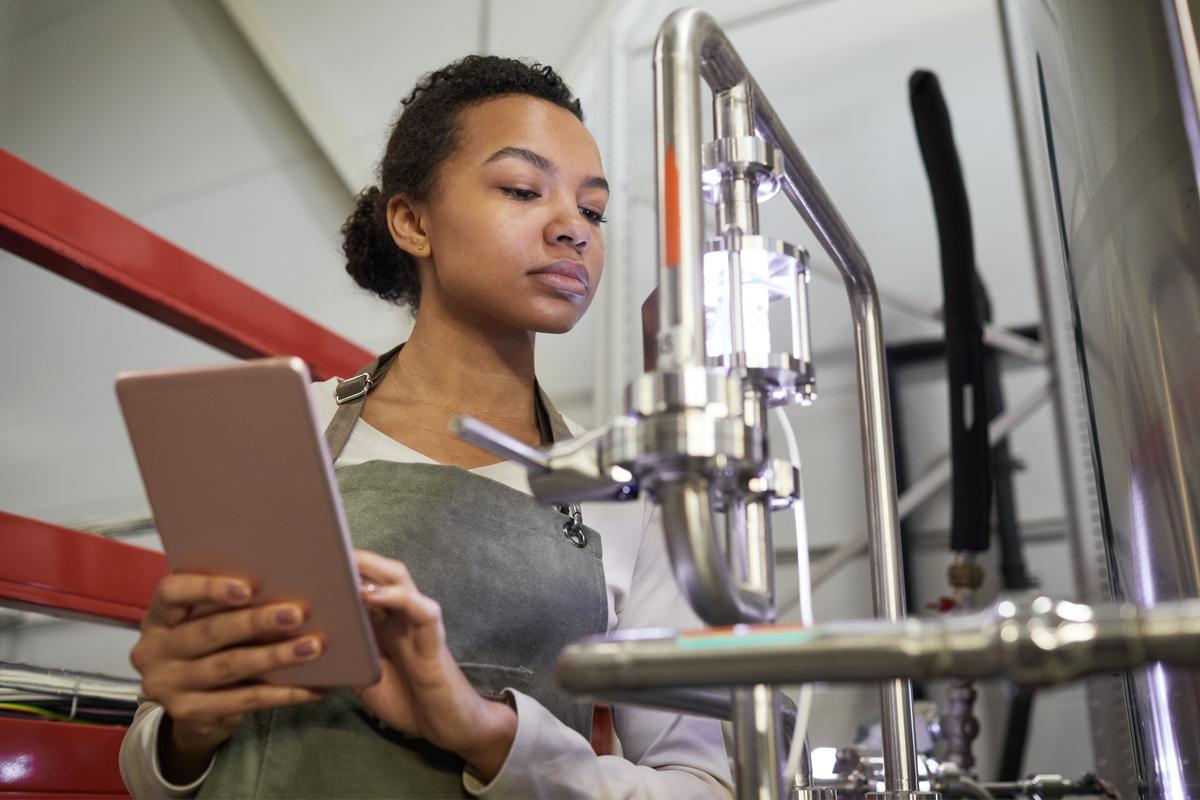 The food and beverage industry is highly competitive. Food and beverage businesses must remain agile and leverage innovation to meet customer expectations and stay relevant in the industry. An Enterprise Resource Planning system designed specifically for food and beverage companies can increase the odds the company not only achieves these goals but thrives as well. This blog looks at those critical features that a Food and Beverage ERP should provide.
An ERP for Food and Beverage businesses should be an end-to-end business-wide solution. Implementing a proper solution will eliminate data silos and unite all the major data in one single version of the truth. In addition to tracking customer data, it will help optimize the supply chain, finances, and other aspects of the business. It should allow seamless data flow across different departments.
A Food and Beverage ERP solution provides a mechanism to capture, analyze, and provide insights to key stakeholders, empowering them to make data-driven decisions quickly and accurately as consumer demands changes. Data speed increases by real time reporting which empowers business principals to more quickly pivot when market conditions shift.
Real-time inventory management
The Food and Beverage supply chain consists of multiple products with different shelf lives and storage conditions. With perishable products, there will always be some level of waste and spoilage. However, elevated levels increase costs substantially and make a visibly negative impact on the company's bottom line.
To control waste and spoilage, a Food and Beverage ERP will track inventory in real-time at each step of the supply chain. The ERP for food and beverage businesses reduces stock-outs through transparency and real-time visibility across multiple channels. It enables the company to order inventory and allocate it properly, while keeping a real time count. In this manner, the ERP for food and beverage businesses reduces both stock-outs and excessive levels of inventory.
The ERP must also have the capability to automate processes through workflow capabilities. Doing so reduces manual errors and saves time, thus resulting in a quicker transfer of inventory across multiple warehouses and locations. An example of this is automatic reordering points. By defining a pre-determined inventory level for various items, when stock falls to a specified level, the ERP sends a notification to concerned stakeholders and an order is automatically placed with the vendor. The vendor will receive the purchase order to deliver a specific inventory quantity at a pre-determined price per the agreed schedule.
With optional demand planning functions, after a few months of this type of activity, the ERP learns expected vendor behaviour and adjusts the order timing accordingly.
Real-time order management
Order management is another critical part of an ERP for food and beverage businesses, particularly for multi-location and multi-channel procurement and distribution companies. Order management helps determine which locations will fulfill orders based on lead times, service levels, availabilities, and demand. It includes native capabilities to buy, return or fulfill orders from any location, all while providing lot and serialized tracking of orders, as necessary.
This helps companies expedite the movement of products to the desired locations. Also, it ensures that the businesses' customers can buy the product they want without delays created by stock outs. The ERP for the food and beverage business also helps manage the expiration of products that move slowly.
Recipe and ingredient management
To keep up with changing consumer tastes, the food and beverage ERP must have in-built recipe and ingredient management capabilities.  As newer recipes become popular among customers, companies set up systems and processes to manufacture these recipes. An ERP for food and beverage businesses helps facilitate innovation by enabling recipe creations and adjustments. Additionally, it provides quality control mechanisms in the form of lot and serialized tracking, as needed.
To maintain quality, an ERP for food and beverage businesses optimizes recipe development while providing necessary documentation in the form of manufacturing instructions.
Currently most food and beverage businesses sell their products through multiple channels, potentially including eCommerce platforms, retailers, franchise partners, and other distribution affiliates. A food and beverage ERP help businesses efficiently manage these different customer touchpoints.
By tracking demand for the full mix of its Stock Keeping Units (SKUs), an ERP for food and beverage businesses helps companies scale their business across multiple channels. To the customer, the products are available at the right place and at the right time. The ERP for food and beverage businesses helps the business provide a similar shopping experience to its customers regardless of their type and location.
The Food and Beverage ERP help the business track its customers across all touchpoints. This results in easy access to needed information by role and company function. For instance, the complete customer details needed by the sales and customer service teams are instantly available. Customer service representatives quickly resolve disputes while sales team members more readily cross-sell and upsell products based on customers\' buying patterns and spending habits.
The marketing team is a primary benefactor of business intelligence provided by the food and beverage ERP. Its members can easily view customer reports by demographics, purchase patterns, and purchase types. The ability to drill down to view real time information on everything from online purchases by time to highest margin sellers helps the team run personalized marketing campaigns for different customer segments. This allows the company to optimize promotional discounts as well as advertising to present the right product to the customer at the right time, at the right place, and at the right price.
Seamless financial management
Food and beverage businesses frequently operate in different geographies with cultural, language, and currency differences as compared to their company headquarters. Typically, each location will have a distinct set of regulations and a different tax nexus.
An ERP for food and beverage businesses must have the capabilities to manage these differences correctly, including the production of accurate consolidated financial reports. In addition, it will automate collections, billing, and invoicing processes.
The food and beverage ERP tightly integrates different departments in a business to streamline financial processes, particularly producing a dramatic reduction of the time required for the financial close process.
It enables input of data in real time, no matter the location of the input. Utilizing handheld scanners, raw materials and other product data enters the ERP's warehouse management system instantly. Manual input is reduced but adjustments to data can easily be recorded by authorized parties as, for example, after inventory counting.
Financial reporting and overall business intelligence occurs in real time for the systems' users. This dramatically improves visibility into costs, revenues, and margins.
Softype is a global provider of cloud business automation solutions and an experienced enterprise consulting provider to medium and large enterprises. With offices in the US, Philippines, India, and Kenya and remote delivery and support capabilities, our friendly experts provide Softype clients with the help they need, no matter their geography.
Softype, a global Oracle NetSuite Solution Partner, successfully completed more than 400 NetSuite Enterprise Resource Planning (ERP) implementations in the previous 18 years. NetSuite, the original cloud ERP system, is the solution of choice for organizations requiring the ability to pivot with the rapidly fluctuating economic conditions of recent years. In addition to NetSuite, the Softype team also specializes in workflow automation technologies and integrations for the Wholesale Distribution, Retail, Education and Light Manufacturing industries, partnering with StoreHub Cloud Point of Sales (POS) systems, Workato integration and automation services and BeatRoute sales force automation software.
Softype combines practical solutioning with expert service, thus maximizing our clients' investments in their business automation solutions. We have the friendly experts who can help guide your team through its digital transformation. From mutual discovery to understanding your requirements and implementing the solution, we will support you every step of the way.
For further information, reach out to us at [email protected] or call us at +1 650 488 4412 (Global), +632  7216 5582 (Philippines), +91 22 4087 1095 (India), and +254 720 940 174 (Africa).
About Author