7 reasons NetSuite is World's # 1 Cloud Financial Accounting Software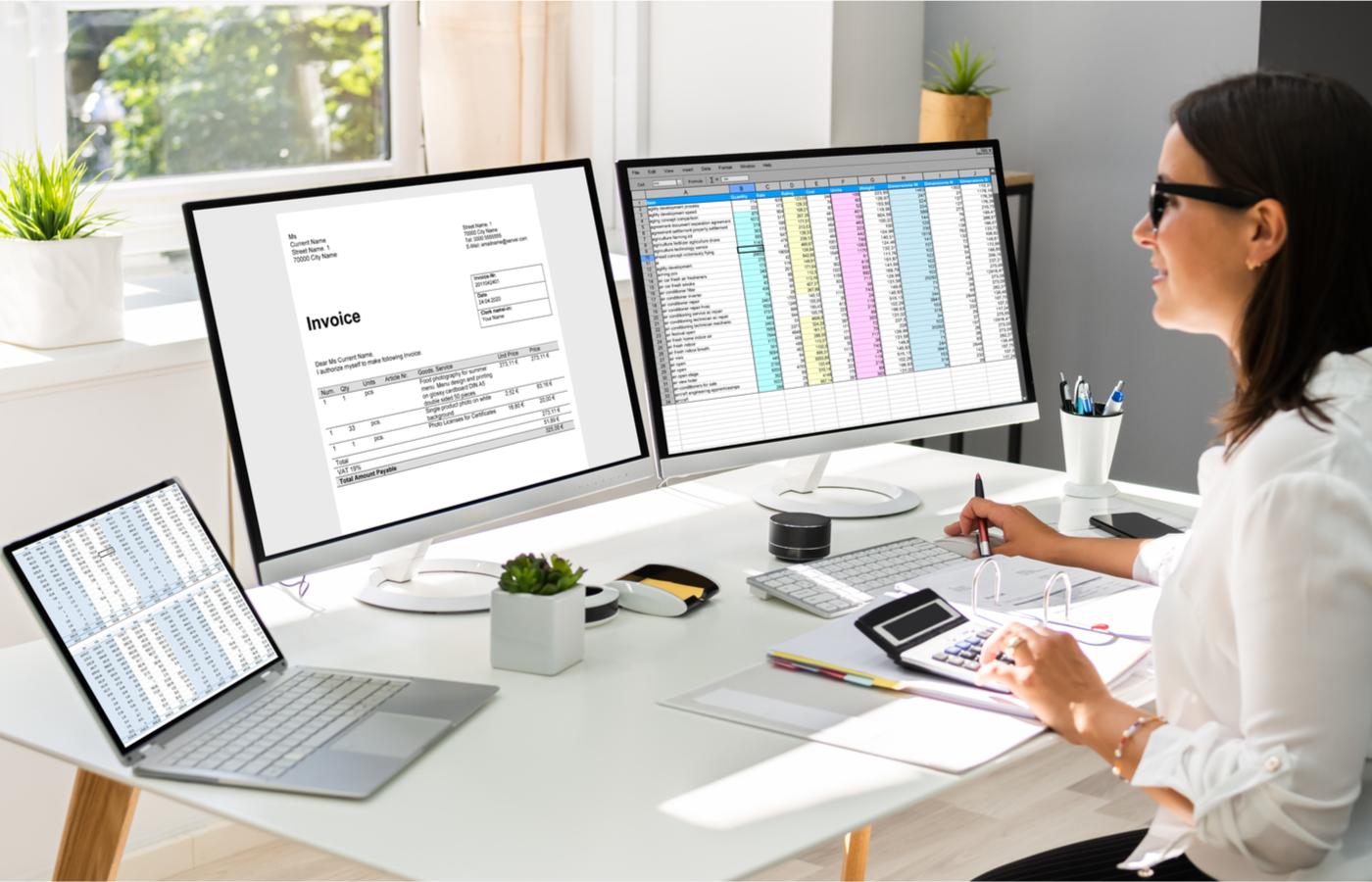 Gartner recently awarded NetSuite as the Leader for Cloud Core Financial Management for midsize, large and global enterprises (2021). NetSuite has received this prestigious award for the 4th year in a row now. It is the only software in its category, that is a fit for all businesses irrespective of its size. Here are 7 reasons that make NetSuite the best cloud accounting software.
1. One-stop-shop accounting solution
NetSuite provides a single unified system that takes care of multiple aspects of accounting. It provides the following accounting features:
a.  General Ledger
Off the Shelf general ledger as per specific business requirements.
This eliminates manual journal entry, allowing users to add personalized impact lines to transactions. It considerably reduces the time and effort required for account reconciliation, period close, and audit processes.
It follows the accounting principles of double-entry.
Real time accounting entries are available for all inventory transactions.
Multi-book accounting helps reduce data errors due to manual adjustments.
b. Accounts Receivable
Users can automate and streamline processes related to invoice delivery, credit terms and management of collections.
Automated tax processing and billing are available.
Features like generating recurring invoices, can manage subscriptions and help users keep track of their accounts receivable.
It helps understand the current DSO (the number of days, between the average time a sale is generated to the time it is paid for). Key indicators like credit limits and overdue balances ensure better collections and strategies for reducing DSO.
c. Accounts Payable
The system can automate exception processing when there is a mismatch for purchase orders or receipts.
Data/documents are better organized thereby preventing errors like making multiple payments or loss of bills.
It helps develop highly accurate financial statements due to improved reconciliation and streamlined accrual processes.
d. Tax Compliance and management
The ability to configure the tax module to meet compliance regulations (global as well as local tax.)
Support for every global currency and exchange rate
Once configured, the system automatically applies the correct rate for every transaction at all times.
e. Fixed Assets Management
Reporting capabilities for all fixed assets that help with efficient tracking of depreciating and non-depreciating assets.
Users can integrate their assets management with accounting. This helps reduce human error when data is spread across multiple spreadsheets/systems.
Direct posting of depreciation and asset retirements is possible.
f. Cash Management
A 360-degree view of cash flow.
Based on their access rights, users have real-time access to global transactions across different locations.
It helps forecast cash requirements.
The system can automatically make accounting entries, post transactions.
It is possible to manage multiple currencies.
g. Payment Management
24*7*365 access to all your payment-related information.
Multiple options for accepting payments through online transactions are available.
Processing payments for a multi-location and multi-currency set-up is possible.
SuitePayments, a seamlessly integrated component of NetSuite is available as an API for payment gateway integration.
The system can verify information related to credit/debit cards, authenticate transactions through passwords, encrypt secure information and more!
2. Real-time data access and reporting capabilities
We all know that data is the new oil. It is critical for business stakeholders to have access to all the essential information especially, financial data, in real-time. It provides them with the ability to analyze the current situation quickly and make any changes if required. The ability to make quick, data-driven financial decisions can have an impact on the overall business.
Oracle NetSuite provides access to real-time data even in the case of a multi-location set-up. It enables decision-makers to gain actionable insights into the entire business. Creating and sharing reports on Oracle NetSuite is very easy. It does not require any technical expertise. It is possible to mail critical reports to key decision makers in the company on a daily basis. For e.g., A CFO can access Accounts Receivable or Bank balances at the end of each business day without logging into NetSuite.
3. Strong Integration capabilities
NetSuite provides the SuiteApps Marketplace. It is a marketplace that gives users access to hundreds of third-party solutions that easily integrate with NetSuite.
A business can develop, configure, and integrate solutions specific to their requirements through these integrations. It enables companies to create custom solutions that can resolve challenges specific to their business or industry.
4. Data Access any time any where
Oracle NetSuite is the leading cloud-based accounting software. It means that, a user can access data stored on the cloud from anywhere. They only need internet connectivity and a browser.
Cloud-based solutions offer access to data 24*7*365 for all users. In the current situation, this is an advantage as most of the companies have a distributed workforce spread across different locations. With Oracle NetSuite, it is possible to securely access data from anywhere – the NetSuite cloud platform is highly secure and there is absolutely no risk of data theft/misuse.
5. Not just an accounting software
Oracle NetSuite is much more than a cloud-based financial accounting software. It is a cloud-based ERP platform that helps companies streamline multiple aspects of their business. It can integrate accounting processes with other business functions like:
Inventory tracking and management
Order management
Multi-location management
Warehouse management
CRM
Procurement
Fixed Assets
Allocation of Financial overheads to profit centers
One of the biggest challenges a business faces is to have solutions that can scale and keep pace with their rapid growth. Oracle NetSuite can easily be scaled depending on your requirements.
Also, as a business, the investment required to scale it, is lesser as compared to an on-premise legacy system. It is possible to manage it efficiently and effectively with minimum IT overhead costs and a lean IT team.
NetSuite has a team of world-class experts to take care of security and maintenance of the solution, resulting in almost 100% uptime.
7. Automate, Automate, Automate!
One of the essential aspects of NetSuite is its ability to help users automate multiple processes. Automation helps users save time and also helps in reducing human errors that may arise due to manual data entry.
A misplaced zero or a wrong entry can give the accounting team nightmares and significantly increase their workload. Having said that, NetSuite prevents such mishaps and ensures better data accuracy that can help stakeholders make better, data-driven decisions.
NetSuite can automate tax processing and billing, accounting entries post-transactions, exception processing, generation of recurring invoices, and many such critical tasks. Automation also helps employees free up some of their time from routine tasks and focus on other activities of more strategic importance.
To sum it up, 26000+ businesses across 160+ countries are using NetSuite to transform their businesses digitally. It doesn't' matter whether you are a small, medium, large-scale or rapidly growing enterprise. NetSuite will help you with your financial management.
If you want to know more about NetSuite and how it can be more beneficial for your business, you can speak to the experts at Softype.
Softype is a global provider of cloud business automation solutions and an experienced enterprise consulting provider to medium and large enterprises. We have more than 15 years of successful experience with ERP system implementations, business process consulting, and integration. We have offices in the US, Philippines, India and Kenya.
We have been a Solution Partner for Oracle NetSuite, the original and leader cloud ERP, since 2004. We have successfully assisted more than 400 clients across 25 countries and four continents over the past 17 years. Besides NetSuite, our company has expertise in workflow automation and integration for the WD, Retail, Education and Light Manufacturing industries. We are partners of StoreHub Cloud POS and Workato for integration and automation for different enterprises.
We do not just build things/spaces or create software. Our focus is practical solutioning coupled with expert service delivery of software projects to maximize our clients' investments in business automation solutions that they undertake. We partner with them to deliver the promise of success.
For further information, reach out to us at info@softype.com or call us at +1 650 488 4412 (Global), +63 917 173 6625 (Philippines), +91 2240871095 (India), and +254 720 940 174 (Africa).
About Author