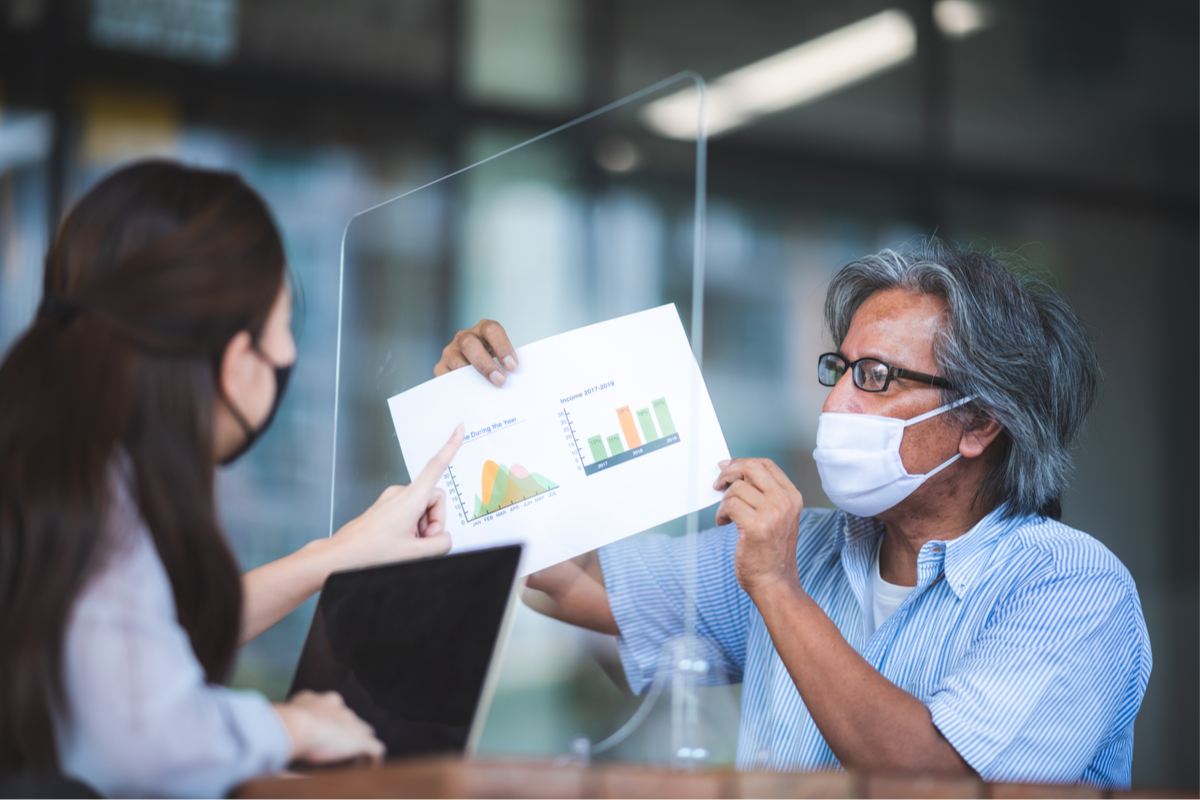 Building an Effective and Efficient Sales Workforce in the New Normal
The pandemic has resulted in a seismic shift in the buying processes of companies. The customer experience across multiple touch points for various digital channels has replaced the in-person sales interactions. Sales professionals have to transform themselves and learn new skill sets to be effective and efficient in this scenario.
Also, the digital way of selling is here to stay and is more of a permanent change. Therefore, it would be better for businesses to take the steps listed below to ensure that you remain relevant in the post-pandemic scenario.
1. Have the right set of tools
Every salesforce needs a variety of tools to connect with prospects digitally. They need video conferencing platforms, 24*7 accesses to critical sales documents, tools to collaborate with internal team members, etc. The company will have to invest in providing these digital tools to sales professionals to ensure that they are able to sell digitally without any hindrances or obstacles.
Also, sales personnel need understand that customers are also trying hard to navigate a challenging post-pandemic period. They all are in the same boat. Showing empathy towards your customers will be a great way to connect with them.
2. Up skill your Salesforce
Once the tools are available, the company should ensure that the sales team members can use these tools effectively. If they are not comfortable using them, arrange training sessions for them.
In-person interactions provide an opportunity for sales personnel to build rapport with different stakeholders. They will have to work out ways to keep customers engaged and build a rapport with them through digital channels.
Research conducted by McKinsey & Company reported that traditional interactions between the sales personnel and buyers have reduced by 52%. It also mentions that interactions through video conferencing have increased by 41%, live chat interactions have increased by 23% post-pandemic.
Sales personnel have to now learn to connect digitally with clients in order to be more effective and efficient. They will have to learn new-age sales skills like selling through social media, CRMs, online research skills, sales automation, etc.
Companies should provide adequate support to help the sales team master these skills. If required, hire experts to train for the same.
3. Use ERP
It is surprising that even today, many businesses use excel sheets to capture and monitor customer data. There are far better options available like ERPs and CRMs. In fact, new-age cloud-based ERPs / CRMs like Oracle NetSuite are designed to allow sales personnel to access customer data anywhere, anytime, and from any device. This helps reduce human errors. The system is highly secure preventing lead leakages.
Also, in case of a distributed workforce, sales leaders can easily track their team's activities through these platforms and provide guidance when necessary.
In case you are using legacy systems, or finding it difficult to track huge volumes of data, leads and sales activities digitally, consider migrating to new-age platforms like Oracle NetSuite. They have numerous benefits to offer. Investing in such platforms will go a long way in helping companies provide a better customer experience at multiple touch-points, especially if they have an Omnichannel presence across different locations.

4. Use modern technology-based platforms
Another critical aspect is to adopt advanced platforms available in the market. These platforms use modern technologies like artificial intelligence, machine learning, and business automation. These tools also allow users to automate repetitive tasks.
Business automation platforms help improve employee productivity, focus on innovation and create a positive impact on the overall functioning of the business. Automation enables employees work on more important business aspects and hence improves their overall efficiency and productivity.
5. Data-driven approach
The reliance on digital selling processes will result in data generation. There are various platforms that can track user activities online, provide social media insights about user segments; analyze customer behavior online, etc.
These platforms help provide real-time data to users and provide actionable insights that help them sell effectively. They also assist sales personnel to conduct predictive analysis, prioritize customer communications and manage their funnel more efficiently.
Sales personnel have to learn to utilize this data to their advantage and make better-informed, data-based decisions to be more productive in their work.
If you, as a business, want to adopt the best technology solutions to support your salesforce and boost your revenue, get in touch with our experts at Softype. Our team will help you identify the solution that best fits your needs. You can also view a demo of the same.
_________________________________
Softype is a global provider of cloud business automation solutions and an experienced enterprise consulting provider to medium and large enterprises. We have more than 15 years of successful experience with ERP system implementations, business process consulting, and integration. We have offices in the US, Philippines, India and Kenya.
We have been a Solution Partner for Oracle NetSuite, the original and leader cloud ERP, since 2004. We have successfully assisted more than 400 clients across 25 countries and four continents over the past 17 years. Besides NetSuite, our company has expertise in workflow automation and integration for the WD, Retail, Education and Light Manufacturing industries. We are partners of StoreHub Cloud POS and Workato for integration and automation for different enterprises.
We do not just build things/spaces or create software. Our focus is practical solutioning coupled with expert service delivery of software projects to maximize our clients' investments in business automation solutions that they undertake. We partner with them to deliver the promise of success.
For further information, reach out to us at info@softype.com or call us at +1 650 488 4412 (Global), +63 917 173 6625 (Philippines), +91 2240871095 (India), and +254 720 940 174 (Africa).