Learning to Go-Live: Lessons From The Pandemic Trenches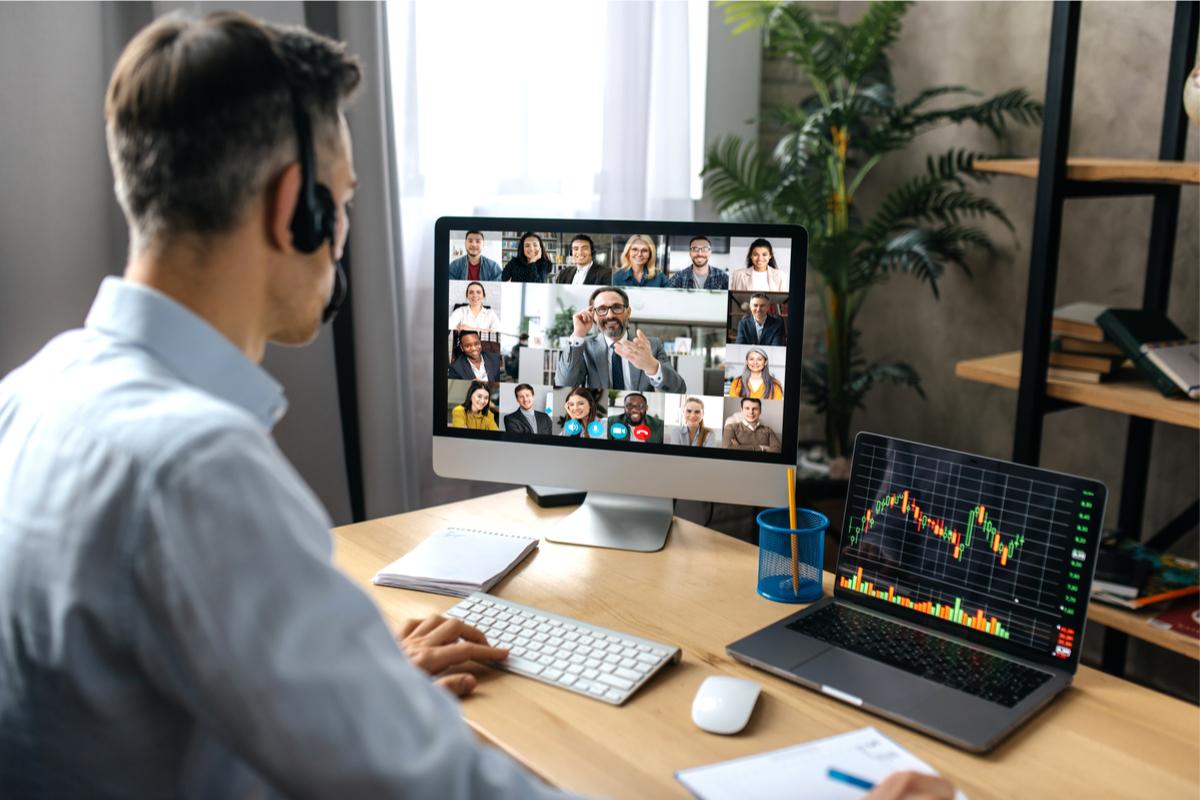 "It was the best of times, it was the worst of times, it was the age of wisdom, it was the age of foolishness" Charles Dickens in April 1859 in 'A Tale of Two Cities'.
It was the 'good old days'. The project started just like any of the other regulars we were working on. A dynamic Silicon Valley company, Pavilion Data, needed an ERP and they choose Oracle NetSuite as the technology and Softype as the implementing partner. Softype assigned the job to its India delivery center. Kickoff happened on December 18, 2019 and Go-Live was slated for 1 April 2020.  A classic 100 day implementation of the cloud ERP. The teams, although located at each other's antipodes were well synchronized, the Chemistry was good, and an aggressive project plan was established. It called for an on-site visit in mid-March to organize User Acceptance, Testing and Training activities face to face. And from there to hand hold the customer to "Go-Live". All were oblivious that somewhere in between the teams, a pandemic of epic proportions was brewing. Worse, it was spreading with a vengeance to every corner of the globe. Having done 400+ such projects, in much the same operational way, the teams' work naturally coalesced around Zoom's conferencing technology. Things we had learnt to do in our sleep. Everything followed Standard Operational Procedures. Hence, activities such as data hygiene, data migration, workflows, approvals, reporting and financial closures moved forward in the most clockwork manner. All meetings were duly minuted and there were some fourteen interim reports of project progress. There was great excitement as go-Live planning finally started, Test Plans were devised, permissions and approvals authority were finalized, and accounting opening balances were loaded. All this was being perfected as the News Screens were full of Wuhan, Lombardy and beyond, but somehow that was a different world. THEN IT HIT. An innocent call to the agent to book on-site travel revealed that International travel was all but impossible, especially to the other end of the world. In quicker than the blink of an eye, Ajay the customer's Project Manager innocently asked "Why can't we just continue the same way? What will change when you come on site?" Frankly, we had not given it a thought, because no one had suggested it before. It was just not the way things were done. Customers wanted to meet us, to 'press the flesh' to take manifest advantage of all the subtle vibes and nuances of in-person contact. BUT there is always a first time, could this be it? We jointly concurred that it was the only way to go! One challenge remained, Project Implementations need to be top down. Managers have to decide the way forward and the teams have to implement the decisions taken. Yet decisions by Project Managers need to be informed by feedback from the 'troops' in the trenches. All good Managers have developed special skills of how to collect and digest such information. Good managers then transmute all this minutiae into actionable decisions. Our approach was to supplement the weekly full group Zoom calls, with a large number of 'Point-to-Point' communications between the team members. Such sessions have the distinct advantage that participants are quite open in their communications, and active filtering of the contents of these 'Point-to-Point' meetings to the Project Managers then became the ways to aggregate little bits of information back to the Management to inform their decisions. The flattened go-live team structure when we were operating remotely was vital to get junior staff buy-in. Our teams kicked into gear for a Zoom-only go-live with the full concurrence of all the participants. We knew it would be difficult but failure was not a choice. We were nervous, yet totally engaged and excited. Go-live of an ERP system, for those who have been through it is a humbling experience. Not only must all the pieces connect together, but like a gearbox they must be synchronized and move forward in time together as well. If you need to pay a vendor, the Purchase Order, must be in the system, the Goods Received Note must be signed by the warehouse, the Vendor Invoice must be received and there must be a three-way match of the numbers. But if go-live happened the day after the vendor bill arrived, you can visualize the challenge! To workaround this peculiarity,  Softype has developed transition workflows. Our zoom meetings did not have the resolution to flag totally bewildered customers. Candid communications and remote hand holding got the teams over this hurdle. We ZOOMed our way right through the Transition Workflows. The 64 Dollar question remained: 'What will the Customer think of all this, once the dust settles?' The Project Manager Ajay is a typical hard driving Silicon Valley Executive. An MBA from Santa Clara University, equipped Ajay to keep his diverse team, now in Lockout, focused on the task at hand. "It was a pressure cooker", he admitted. BUT with the Go-Live behind him, he said "The Sense of Accomplishment was tremendous". As we all say: The Customer is always right. So Softype chalked off its first Pandemic Go-Live a Virtual Success.
Softype is a global provider of cloud business automation solutions and an experienced enterprise consulting provider to medium and large enterprises. We have more than 15 years of successful experience with ERP system implementations, business process consulting, and integration. We have offices in the US, Philippines, India and Kenya.We have been a Solution Partner for Oracle NetSuite, the original and leader cloud ERP, since 2004. We have successfully assisted more than 400 clients across 25 countries and four continents over the past 17 years. Besides NetSuite, our company has expertise in workflow automation and integration for the WD, Retail, Education and Light Manufacturing industries. We are partners of StoreHub Cloud POS and Workato for integration and automation for different enterprises.We do not just build things/spaces or create software. Our focus is practical solutioning coupled with expert service delivery of software projects to maximize our clients' investments in business automation solutions that they undertake. We partner with them to deliver the promise of success. For further information, reach out to us at [email protected] or call us at +1 650 488 4412 (Global), +63 917 173 6625 (Philippines), +91 2240871095 (India), and +254 720 940 174 (Africa).
About Author