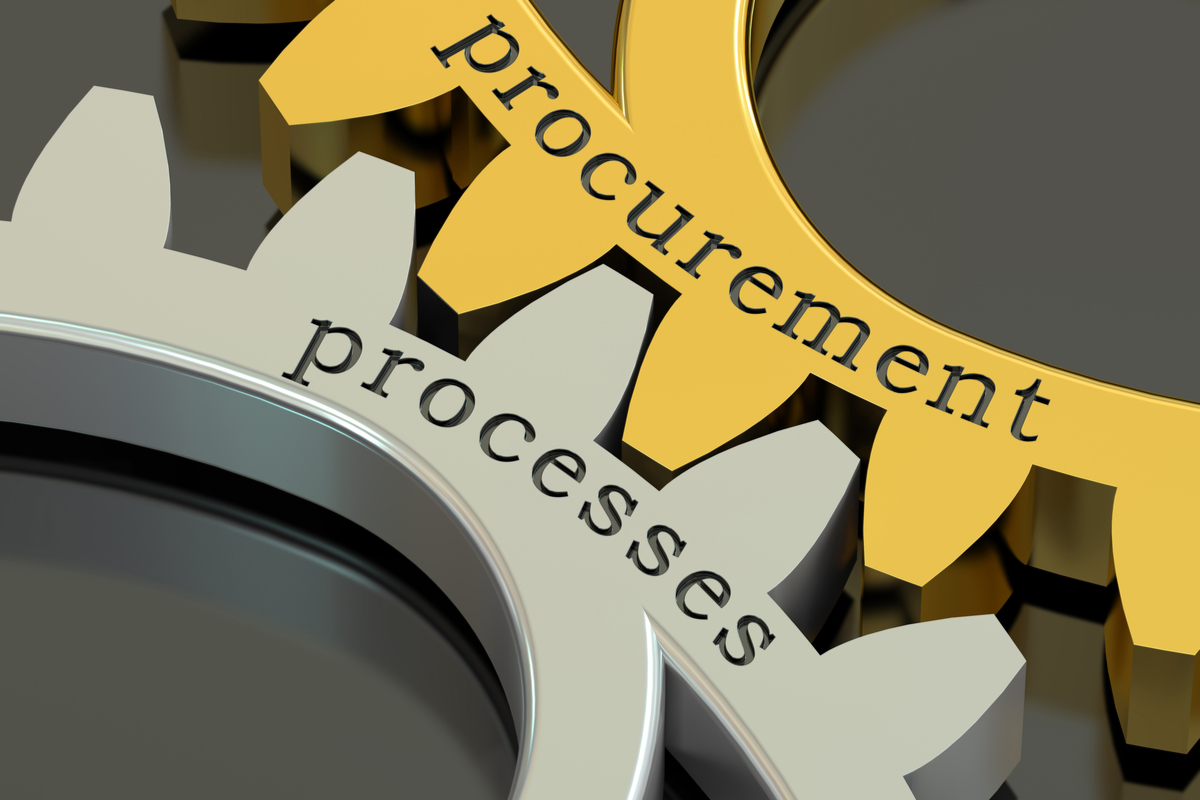 Softype tips for streamlining the purchasing or procurement process
Procurement and purchasing are business-critical processes. A business can significantly enhance its bottom line by optimizing these processes. While many companies use the two terms interchangeably, purchasing is actually a subset of the entire procurement process.
Procurement is a process that involves several of the following activities:
identifying the need for materials
sourcing materials
managing vendors
negotiating contracts
purchasing materials
receiving the items purchased
assessing product quality of purchased items
paying vendors
maintaining records of the materials ordered
Traditionally, a lot of these processes were done manually. Many companies still depend on email and spreadsheets or related documents to carry out these tasks. As a result, they face numerous challenges like:
Inaccurate data due to manual errors
Data silos across different departments within an organization
Large amounts of time and resources spent on monitoring and tracking these processes
Slower payments to suppliers than desirable
Communication challenges between internal teams and suppliers a commonplace problem
Loss of data to inform good supply chain decision-making
These challenges can be overcome with the help of a good integrated business system or ERP. A robust ERP helps streamline and automate the procurement and purchasing processes to minimize double-keying or inaccurate activity tagging that diminishes data accuracy and decision-making. Here are five major areas where the procurement process can be streamlined through the use of a cloud ERP that can bring significant impact to a business.
1. Purchase Requisition
The purpose of a purchase requisition is to identify goods and services required by a company. This can be used to identify purchasing of new items or re-ordering of previously used items that are infrequently bought.
For this, employees write down specifications/requirements in a document or a spreadsheet. Then starts the process of email exchanges, phone calls, maintaining multiple versions of these documents. For the person who uses a modern-day cloud ERP, automated workflows can define such processes which can be customized to account for budgets, locations, item types or projects. These workflows help businesses streamline the multi-step purchase requisition process that may involve multiple departments in a company and make it effortless and faster.
2. Approval process
Most companies use paper-based processes and emails for approval. In fact, in many cases, companies still depend on paper-based processes to store approval records even if they use emails or other electronic means for those approvals. Imagine the effort that goes into ensuring compliance with this way of working.
In addition, if there are different departments involved and if approvals are required from all of them, this can result in a long and delayed process creating a paper trail that can be confusing and complex. If a user needs to go through a previous order, the paper trail that needs to be checked takes time and decreases employee productivity.
All of these can be replaced with workflow-based digital formats where initiators and approvers are visible at all stages in the process. This makes things simpler and quicker, as stakeholders can digitally sign and approve while maintaining visibility on all actions taken or approved of prior to the approval request getting to them. In case of specific requirements, custom forms can be created to maintain simplicity and clarity in exposing the requirements of the purchase needing to be approved. These forms make it easier for stakeholders to review and approve with the minimum required information at their fingertips. The result at the end is speedier approvals and more streamlined procurement action.
3. Vendor management and selection
Companies frequently have multiple vendors based on the goods and services they purchase. In addition to this, they also meet with new vendors who are pitching their products or services to the company from time to time.
At times, companies might also need to float requests for quotations (RFQ) to multiple vendors, analyze vendor responses, select the right vendor, negotiate terms and conditions, create purchase contracts, track delivery schedules, make payments, and monitor vendor performance. Doing all of this manually is cumbersome.
A good ERP can help with the vendor selection and management process by providing a platform for managing the vendor accreditation process in a single place, linking products and services to one or more vendors. This can help streamline the request for quote or the canvassing process for products not purchased frequently. This can also track the vendor performance stats of each vendor based on their on-time delivery history, their fill rate history, or their billing history. A clear, easy to interpret Vendor Scorecard should be part of every good business solution.
4. Purchase order generation
Once the vendor is selected, a purchase order gets generated. It contains vendor details, items to be purchased and their quantities, the agreed-upon pricing, and requested delivery schedule. These purchase orders should ideally be made from approved purchase requisitions or canvass decisions with minimal new keystroking. The previously filled in data should already be available in the system by the time a purchasing agent gets to this process if there is a full-blown requisition process in place ahead of the purchase order generation process.
For companies that do not use requisitions, it is also possible to start with the creation of a purchase order also and build in an approval workflow for those purchases. Prerequisites to this are an up-to-date vendor record complete with vendor name, address, terms, and contact. The items or services to be ordered should already be ready and available in the ERP item master to ensure that the product description is complete with all relevant specifications and a purchase price of course.
The purchase order should contain an expected date of delivery so that the supplier knows this upfront. Because this purchase order is in digital format, it may be sent out by email with a requested acknowledgement from the supplier. If these parameters and procedures are followed, the company will have a better handle on their purchases, expected delivery dates, vendor acknowledgement of the requested delivery date, and purchase costs. Vendor scoring will also be easier to maintain, making it easier to maintain good vendors and use less of those who are less reliable.
5. Billing Management
After order receipt and ensuring that the delivery meets all quality parameters, bills need to be posted and approved and vendor payments eventually need to be made based on pre-agreed terms. If bills are maintained in physical form, they can be misplaced, damaged and so on. Best way is to get physical paper bills in as rapidly as possible after they are received from the vendor.
A good ERP system will allow all transactional documents to be linked to the original document in the system, in this case the purchase order. This will eliminate the need to track which purchase orders have been received against and which ones have been billed. Be sure to check whether your system can accommodate this very time-saving feature which is usually called three-way matching.
If you give your vendor access to a vendor center login, they can even deliver the vendor bill electronically to you, eliminating yet another step. Automation can help companies save a lot of time and energy and streamline the procure to pay processes. If you want to enhance purchasing and procurement processes within your business or discuss how this might be streamlined, reach out to us at Softype.
_________________________________
Softype is a global provider of cloud business automation solutions and an experienced enterprise consulting provider to medium and large enterprises. We have more than 15 years of successful experience with ERP system implementations, business process consulting, and integration. We have offices in the US, Philippines, India and Kenya.
We have been a Solution Partner for Oracle NetSuite, the original and leader cloud ERP, since 2004. We have successfully assisted more than 400 clients across 25 countries and four continents over the past 17 years. Besides NetSuite, our company has expertise in workflow automation and integration for the WD, Retail, Education and Light Manufacturing industries. We are partners of StoreHub Cloud POS and Workato for integration and automation for different enterprises.
We do not just build things/spaces or create software. Our focus is practical solutioning coupled with expert service delivery of software projects to maximize our clients' investments in business automation solutions that they undertake. We partner with them to deliver the promise of success.
For further information, reach out to us at info@softype.com or call us at +1 650 488 4412 (Global), +63 917 173 6625 (Philippines), +91 2240871095 (India), and +254 720 940 174 (Africa).