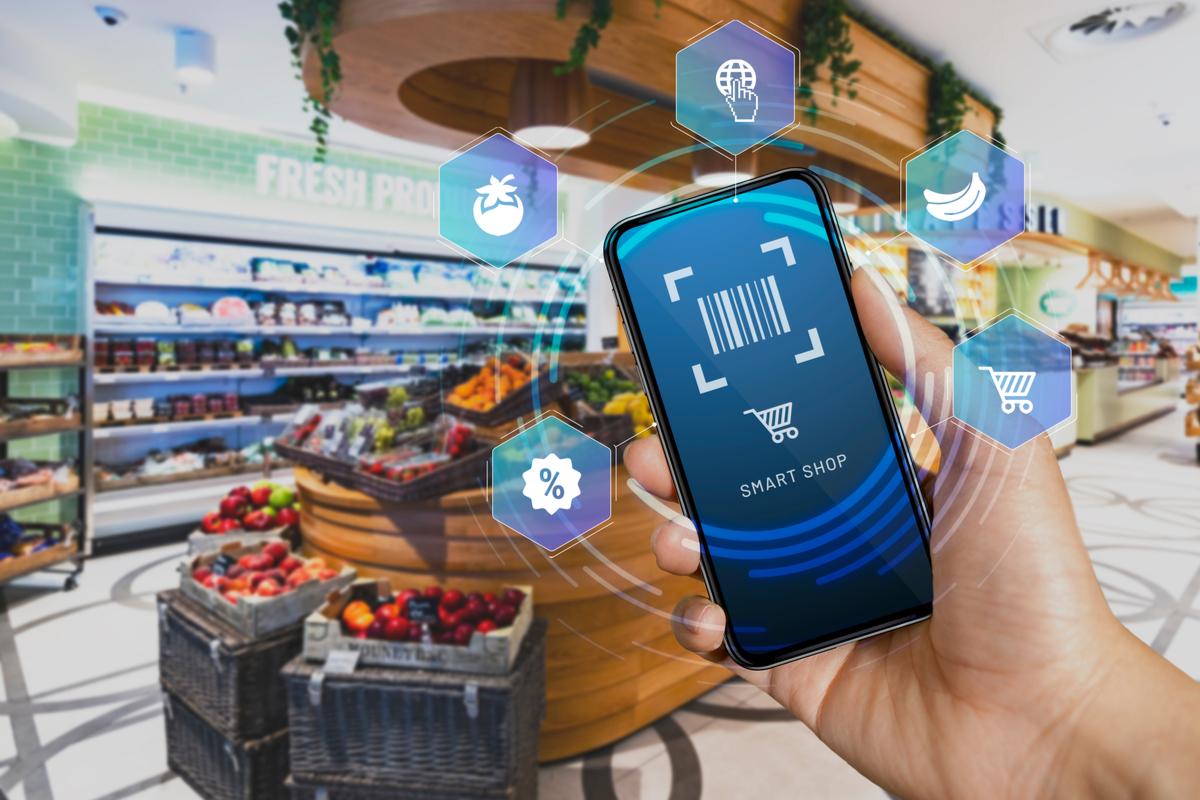 Retail companies are a customer-focused business. They need to constantly think of ways to not only satisfy but also enhance the customer experience. Covid-19 has impacted the retail industry immensely and it has resulted in permanent changes. The retail industry is rushing to adapt and keep pace with these changes and implement solutions quickly.
According to experts, "Automation will reshape retail business models and the broader value chain, creating organizations with fewer layers and a better trained and trusted workforce, empowered by real-time data and analytics. The winners in this sector will be those who understand these implications and act quickly to address them."[1]  
Let us look at some of the major changes the retail industry has had to adapt to in this post-pandemic scenario.
Customers have moved online
Social distancing, lockdowns, and limited physical contact have forced customers to move online. Covid-19 has substantially contributed to the online shopping trend that had already begun to gain momentum pre-Covid. With large numbers of customers now using the internet, convenience has been the guiding mantra to win online customers as retail moves online.
Retailers have to ensure that they are present where the customer is. They have to work towards providing a great buying experience for their customers. They have to make it convenient for customers to buy from them at each touch point. 
Retailers should aim to provide an amazing customer experience. Once we open-up post-pandemic, these new changes will remain prominent. They will act as new benchmarks for customer expectations and consumer experiences.  Those retailers who are able to ace this challenge and provide a good, convenient, and hassle-free buying experience to their customers, will be the go-to retailer for them.
Omni-channel presence is the future
As mentioned earlier, online shopping has become mainstream. Most retailers who initially were present only in brick-and-mortar stores have moved online either through strategic alliances or by investing in their own digital pursuits, understanding that they have to approach their customers through different channels.
As a retailer, focus has to be on providing a delightful customer experience on all these different channels. Retailers have to analyze multiple omnichannel touch points and ensure that there are no bottlenecks or obstacles that will prevent their customers from coming back to them.
Investing in an ERP that has got a tight integration and communication between multiple channels of commerce such as e-commerce websites, e-commerce mobile applications, a dynamic POS System, a chat application/chat bot, customer care, social media & many more channels can result in better sales & bottom lines.[2]
The important part is to replicate the experience a customer would have had, in the offline world. This is possible by having effective systems in place that can handle returns, refunds, changes in orders placed and everything else that was possible when shopping was done from a physical store. Omnichannel retailing, allows all of this.  In addition, customers can gain a unified experience across online and offline platforms.
Physical stores are now moving towards showcasing displays for various products rather than being commerce centers. There will be some products that will require personal consultation or guidance. A customer is now able to check the product online, try it at the local store, place the order online and get the product delivered at home by the local store. These facilities will continue even post-pandemic.
E-Commerce is the need of the hour
E-Commerce was progressing at a good pace before the pandemic too. The pandemic has fast-tracked the transition of consumers, as well as companies, online.
Companies not having any digital presence have to go online or run the risk of perishing. They have to invest in last-mile delivery options. They have to ensure that they adopt systems like contactless payments, contactless delivery, and so on.
More importantly, more people started buying online because of restrictions in movement and as a business; companies have to be present where their customer is. Customers will buy online, and if you are not there in front of them, they will buy from your competitor. Hence, e-Commerce as a channel is now as critical for a retailer to stay in business just as oxygen is for a human being to survive.
Safer in-store experiences are a must
Retailers will have to invest in and provide a safer shopping experience for those shoppers who visit their stores. They will have to invest in ensuring better hygiene standards in-store. People are now more conscious (in some cases even obsessed) about health and hygiene due to the pandemic.
Retailers will have to ensure that they gain the trust of in-store shoppers by making sure that they provide them with a safe and hygienic environment. This is not just keeping a store clean; this is communicating properly with customers that the brand cares about their health and safety at all times.
Diversifying the supply chain is the key to mitigating risks
When Covid-19 hit the world, many retailers and their supply chain were under tremendous strain. Businesses that were overly dependent on one or two suppliers, distributors, manufacturers, etc., were severely crippled.
As retailers did not get their product on time, they faced huge losses, and sadly some of them couldn't sustain the financial burden and had no option but to shut down.
Many businesses now understand that over dependence on a single supplier resource can be detrimental to business growth. Businesses should consider diversifying to ensure that similar unforeseen circumstances do not impact their business severely. Diversifying will also help them mitigate risks and reduce loss of business due to stock outs, with resulting impact to the bottom line.
Digital transformation is a necessity and not an option
Retailers have to invest in technology. They have to accept that digital transformation is a necessary for their business to survive in this post-pandemic market.
Services like contactless payments, contactless delivery, payment gateways, book online pick-up at store options, online product brochures, online consultations, online advertisements, etc., are multiple avenues where retailers will have to make investments. Whether you are a small mom and pop store or a big-box retailer, you will have to invest in digital transformation to stay relevant and competitive. 
To remain competitive in this global market with sustainable margins, retail business owners need to adopt new tools.  Technology to ensure that the entire business is on a single platform with scalability is the best choice for the business owner.
With retail ERP, demand forecasting is possible. It helps companies track past trends and see forecasting reports that help identify future demands easily. It also gives companies accurate figures, so data is highly reliable and can be used effectively to make key decisions. [3]
The success of a retail company, as mentioned earlier, is directly proportionate to customer satisfaction. Retailers must therefore constantly think of ways to keep customers happy and coming back for more. 
Manage the supply chain merchandise with multiple levels of product categories.
Manage Trade and Non-Trade Payables.
Provide comprehensive analytics on inventory, cash flow and margins.
Have a robust presence across all the channels of retail.
Keep track on consumers, their preferences, their buying patterns, their influencers through data analytics.
Quantify the quality aspects of the brand.
Integrate seamlessly with POS systems that allow companies to report stock and summary transactions daily.[3]
Besides POS, ERPs can be easily integrated with different pieces of software. The amalgamation of disparate pieces of software facilitates the movement of data quickly, easily, and accurately from one end of the retail process to the other. This enables managers and users make better decisions (based on data and facts and not guesswork). [3]
One of the best aspects of an ERP is its reporting system. This is what allows management to gain control over all departments. It typically ranges from product planning, development, manufacturing, sales and marketing of a product in a single application. You can always know your profit and loss, and your company balance sheet will be at your fingertips. [3]
If you are a retailer, and seek guidance to help your business overcome these challenges posed by the Covid19 -outbreak, do connect with us at Softype.
https://www.mckinsey.com/industries/retail/our-insights/automation-in-retail-an-executive-overview-for-getting-ready#
https://www.exceloid.com/industries/erp-for-general-retail/
https://erpsolutions.oodles.io/blog/retail-erp-software/
Softype is a global provider of cloud business automation solutions and an experienced enterprise consulting provider to medium and large enterprises. We have more than 15 years of successful experience with ERP system implementations, business process consulting, and integration. We have offices in the US, Philippines, India and Kenya.
We have been a Solution Partner for Oracle NetSuite, the original and leader cloud ERP, since 2004. We have successfully assisted more than 400 clients across 25 countries and four continents over the past 17 years. Besides NetSuite, our company has expertise in workflow automation and integration for the WD, Retail, Education and Light Manufacturing industries. We are partners of StoreHub Cloud POS and Workato for integration and automation for different enterprises.
We do not just build things/spaces or create software. Our focus is practical solutioning coupled with expert service delivery of software projects to maximize our clients' investments in business automation solutions that they undertake. We partner with them to deliver the promise of success.
For further information, reach out to us at [email protected] or call us at +1 650 488 4412 (Global), +63 917 173 6625 (Philippines), +91 2240871095 (India), and +254 720 940 174 (Africa).
About Author